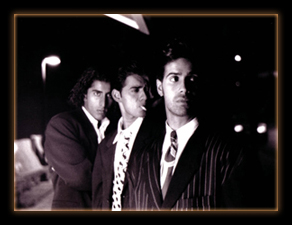 Back in the mid-eighties

Sinbad Phgura

goes to Los Angeles with Jeffery Daniel of Shalamar (the man who revolutionized the dance scene in the UK) There the young Sinbad learnt his skills first hand from his mentor. He returns to England to form '

Twilight East

' with

Lack Aujla

&

Jesse 'Noor' Ayazz

. They go on to perform all over the world and work with a wide variety of artists including opening for

Madonna

on the 'The Blonde Ambition Tour'. The group went their separate ways and Sinbad spends the next few years travelling and working across the globe.